Keynote Speaker

Prof. Jordi Saldo
Universitat Autònoma de Barcelona, Barcelona, Spain
Jordi Saldo is licentiate in Biology (Universitat de Barcelona) and in Food Science and Technology (Universitat Autònoma de Barcelona, UAB) and holds a PhD in Food Science (UAB). Before starting his postgraduate education, he worked for 8 years in fats and oils companies (Henkel Ibérica and Vandemoortele), where he gathered a good foundation on food processing at the industrial level. Jordi Saldo is Associate Professor at UAB since 2011, after completing his tenure, teaching Unit Operations, Food Processing Methods and other subjects the like. He served previously in the same position at Universitat Politècnica de Catalunya (2003-2006). He is Visiting Professor at Centro de Productos Bióticos (CEPROBI), part of Instituto Politécnico Nacional (IPN) in México since 2016, and he collaborates regularly with Universidad Politécnica Equinoccial (Quito, Ecuador) since 2015. He has supervised 7 PhD thesis (and 5 more still in progress) and 11 MSc thesis.

Dr. Saldo has published 37 indexed journal papers, with an h-index of 17. He has been intensively linked to industry contracts, mainly in the field of food product design and development of novel processing methods. His present interests lay on by-product valorisation, novel processing technologies, and sensors for process control.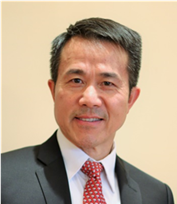 Prof. Youling L. Xiong
University of Kentucky, USA
Dr. Youling Xiong, Distinguished University Professor, received his B.S., M.S., and Ph.D. from, respectively, Jiangnan University, Oregon State University, and Washington State University. After completion of postdoctoral training at Cornell University in 1990, he joined the University of Kentucky as an assistant professor and was timely promoted to associate professor then full professor. He teaches food chemistry, protein science, and meat science, and leads in an internationally renowned research program on food protein chemistry and applications. His most notable contributions to the scientific community and food industry are fundamental knowledge obtained through pioneering and discovery research on functional and nutritional food additives, muscle protein oxidation, and peptide antioxidants. Professor Xiong has mentored more than 70 graduate students and postdoctorals, published 290 research papers in scientific journals and books, and given 130 invited/keynote presentations throughout the world. As a career achiever, he has been awarded the Bertebos Prize (highest award of the Royal Swedish Academy of Agriculture and Forestry), Distinguished Research Award and Achievement Award (American Meat Science Association), Lectureship Award (IFT Food Chemistry Division), Young Scientist Award (American Chemical Society), Yangtze Scholar Award (Chinese Ministry of Education), and many university-wide accolades. Dr. Xiong is an elected Fellow of IFT, ACS AGFD, and IAFoST. He currently serves as a Scientific Editor of Journal of Food Science and Associate Editor of Food Bioscience.