Keynote Speaker

Prof. Jose Luis Araus Ortega
University of Barcelona, Barcelona, Spain
Full Professor of Plant Physiology, at the University of Barcelona (1993) and Professor ICREA Academia (in 2013 and 2018). Research stages at the University of Georgia (US), the International Center for Agricultural Research in the Dry Areas (Syria), the International Center for Biosaline Agriculture (UAE), the Smithsonian Tropical Research Institute (Panama), the International Maize and Wheat Improvement Center (CIMMYT, Mexico), etc. He was National Seconded Expert at the Directorate General for Research of the EU (Brussels), Principal Scientist at the Global Maize CIMMYT and currently coordinator for Agriculture, Research Evaluation Agency of the Andalusian Government (Spain). He is and has been PI of several international projects and co-author on near 250 publications in SCI and SSCI Journals, with h-index (Google Scholar) of 69, and recipient (2008) of the Friendship Award (China). Responsibilities in international and national research evaluation agencies.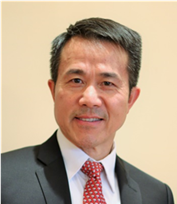 Prof. Youling L. Xiong
University of Kentucky, USA
Dr. Youling Xiong, Distinguished University Professor, received his B.S., M.S., and Ph.D. from, respectively, Jiangnan University, Oregon State University, and Washington State University. After completion of postdoctoral training at Cornell University in 1990, he joined the University of Kentucky as an assistant professor and was timely promoted to associate professor then full professor. He teaches food chemistry, protein science, and meat science, and leads in an internationally renowned research program on food protein chemistry and applications. His most notable contributions to the scientific community and food industry are fundamental knowledge obtained through pioneering and discovery research on functional and nutritional food additives, muscle protein oxidation, and peptide antioxidants. Professor Xiong has mentored more than 70 graduate students and postdoctorals, published 290 research papers in scientific journals and books, and given 130 invited/keynote presentations throughout the world. As a career achiever, he has been awarded the Bertebos Prize (highest award of the Royal Swedish Academy of Agriculture and Forestry), Distinguished Research Award and Achievement Award (American Meat Science Association), Lectureship Award (IFT Food Chemistry Division), Young Scientist Award (American Chemical Society), Yangtze Scholar Award (Chinese Ministry of Education), and many university-wide accolades. Dr. Xiong is an elected Fellow of IFT, ACS AGFD, and IAFoST. He currently serves as a Scientific Editor of Journal of Food Science and Associate Editor of Food Bioscience.
Speech Title "Plant Protein-based Alternative Meat: Science, Technology, Trend, and Challenges to the Meat Industry"
An emerging and rapidly evolving niche food market is the so-called alternative meat or meatless meat. This new food entity is the product of multiple driving forces: the rising demand and growing population for "healthier" foods; the perceived negativity of animal products in human health; the awareness of animal welfare and agriculture sustainability; and the global concern for environment stress linked to meat animal production. The core of meatless meat technology is plant protein, along with the inclusions of various functional ingredients necessary to create and mimic the type of texture, appearance, and ultimately, flavor and mouthfeel of real meat and meat products. Despite legal challenges, terms that used to be exclusively associated with animal meat, such as burgers, nuggets, and sausage, are widely permitted for naming non-meat protein products. However, this controversial labeling is considered misleading, thus, prohibited in some countries. "Beyond meat" and "Impossible burgers", which are based on plant proteins, are examples of alternative meat products that have gained popularity at food services and retail outlets worldwide. In this seminar, the science of additives and ingredients, the processing technologies, and the market of alternative meat will be presented. How the rise of this niche food impacts the traditional meat industry and how the mainstream meat agribusiness responds to the challenges brought up by the plant protein competitors will be discussed.


Prof. Hami Alpas
Middle East Technical University, METU, Food Engineering Department, 06800 Ankara-Turkey

Prof. Dr. Hami Alpas is a Food Engineer and also holds an MBA degree from Dept. of Business Administration on Total Quality Management. His main research areas are: Unit Operations in Food Engineering, Non-thermal Food Processing Technologies, Novel Food Products, Food Quality, Threats to the global food supply chain, Food Safety and Food Security through Total Food Protection and Food Defense.

He has served as a "visiting scholar" in 1996 and 1998 at University of Wyoming, USA; as a "visiting scientist" in 2001 and 2002 at Ohio State University, USA and as a "visiting professor" in 2006, 2007 and 2008 at University of Bordeaux I, France. He has participated to the Food Defense Collaborative Exchange Programme as an expert at the Food Protection and Defense Institute (USA) in 2013 and in 2017.

He has supervised 5 Ph.D and 18 M.Sc. thesis. He has 90 international journal articles (SCI) and over 1800 citations (ISI-Web of Science; h-factor 25) as well as close to 70 academic presentations in 50 different international meetings. He has Co-Chaired international conferences and gave keynote and invited speeches.

He has completed 15 national, 4 international projects including EU/JRC, CNRS-EGIDE and NATO ARW/ATC projects. He has authored 15 chapters in internationally edited books and has edited 3 international books by Springer on Food Chain Security, Eco-terrorism and Food Defense. He has also organized and co-directed 3 NATO-workshops (ARW-ATC). He was the Co-director of NATO-SPS project on "Food Chain Security" (2004-2009) and EU-FP7 project on "Plant Food Security".

He has worked as a consultant to REC, COMCEC, World Bank and FAO projects.

Detailed information can be reached via http://fde.metu.edu.tr/prof-hami-alpas

Prof. Jiang Jiang
School of Food Science and Technology in Jiangnan University, Jiangsu
Professor at school of food science and technology in Jiangnan University. Jiang pursued the research about pH-shifting treated soy protein properties and their applications in meat products in University of Kentucky from 2009 to 2011 and then obtained her Ph.D degree in Jiangnan University. To expand research area to more basic biochemical research, she went to Edward Dennis lab in School of Medicine, University of California, San Diego from 2014 to 2015. She teaches biochemistry course and plays a critical role in mentoring students of meat science club. She continues to study the interaction between protein, emulsifier, and lipid in both oil and emulsion products. She participated in more than 3 important national technological projects in the past five years. She has published more than 50 articles among which 16 were as first author with over 600 times citation. Jiang has also been an editorial board member for Journal of Food Science, and reviewer for Journal of Agriculture and Food Chemistry, Food Chemistry, and Food Hydrocholloids.